F.A.Q.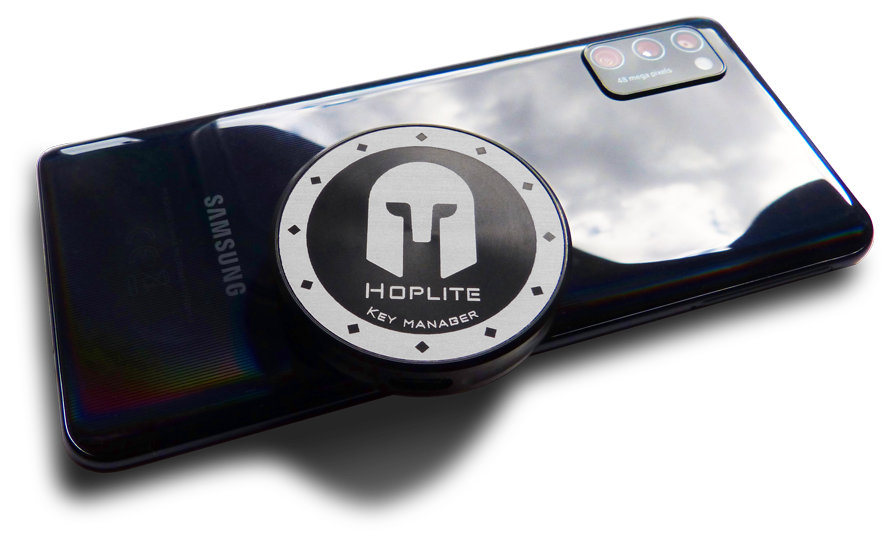 Before you ask us a question, please check if you find it in our FAQ.
App compatibility, deployment & updates
Is the Hoplite app free for download and use?
How do I get the free Hoplite app?
Which version of the free Hoplite app should I choose?
What platforms are supported by the Hoplite app?
Why is Apple iOS not supported by Hoplite?
How to update the Hoplite app?
How do I use Hoplite with multiple computers and/or mobile devices?
Is it possible and safe to use Hoplite with a computer which is not mine?
Best practice
How should I use my Hoplite on a daily basis?
How to choose the right Master Password for you?
How to protect myself against fake website URLs?
What should I do if I forget my Master Password?
What happens in case I lose my Hoplite?
Using the Hoplite app
How to initialize my brand new Hoplite at first use?
How do I search for a specific word within a Tab in Hoplite's app?
Is it possible to generate passwords with the Hoplite app?
My passwords and data are stored in an Excel or Word file. Is it possible to import them into Hoplite?
How do I transfer the data stored in my Hoplite to another Hoplite?
How many data entries (passwords + associated information) may be stored in Hoplite?
How to reset my Hoplite?
How to edit the name of my Hoplite?
Hardware-related questions
What kind of USB cables work with Hoplite?
What kind of USB cable is provided with Hoplite?
What is included in Hoplite's packaging?
What happens in case one of both memory chips is faulty?
What is the size of the memory in Hoplite?
Security & reliability
Where are my personal data stored?
Why is there no ID and password autocomplete available in my web browser?
Is Hoplite really waterproof?
Why does Hoplite have no Bluetooth or WiFi facility?
How does Hoplite protect my personal data?
Are Hoplite memory chips really reliable?
What is about backdoors?
Is Hoplite a future-proof solution?
Privacy protection
What permissions are required by Hoplite's Android app?
Is the source code of the Hoplite app open source?
Why is there no geolocation feature in case my Hoplite gets lost?
Miscellaneous
What does the name Hoplite mean?
Where is Hoplite developed & built?
Is Hoplite an environmentally conscious product?