How it all started
The man behind the brand Hoplite is me, Adrien Ricciardi! I live in Marseille, a seaport in the south of France on the Mediterranean.
Back in 2014 I was working on an embedded system requiring a small but very reliable memory. I spent a lot of time searching for and comparing all memory technologies available in mass production. I eventually found the memory technology we are currently using in Hoplite.
With amazing features like 200 years data retention and 1 million write cycles this memory really impressed me, and I decided to build something else with it, but what?
The Vision
This memory is indestructible but can store a very small amount of data, so I decided to store only text content. In 2015, I finally built a little prototype of an ultra-robust text storing system and I started storing my passwords and login data into this system.
However, such critical data in an unprotected storage could lead to a disaster if someone stole the prototype. Time had come to add encryption support to the prototype.
A fully-functional hardware password manager was born.
Project kickstart
I started working for another hardware and software research company in 2017. One year later, they asked their engineers for ideas for a brand new product. I felt it was the time to materialize my password manager.
I started to build a better prototype during my spare time. My goal was to show that my product is useful, robust, easy to use and trustworthy.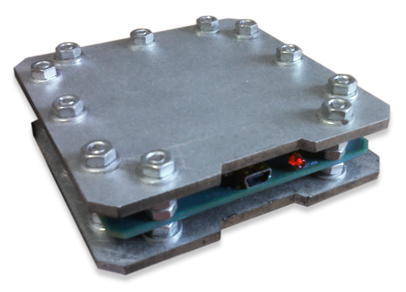 2nd Hoplite proto They really enjoyed the demo of the hardware device and the related software and decided to give me time to continue developing my project.
I worked a lot on my Key Manager, both in the office and at home, to make Hoplite exactly as I want it to be. I also integrated requests from the countless people interested in the project.
Time for sharing
It's 2020 and Hoplite Key Manager is now ready. It has been battle-tested by a lot of users on all supported platforms. Even Covid-19 pandemic could not stop it!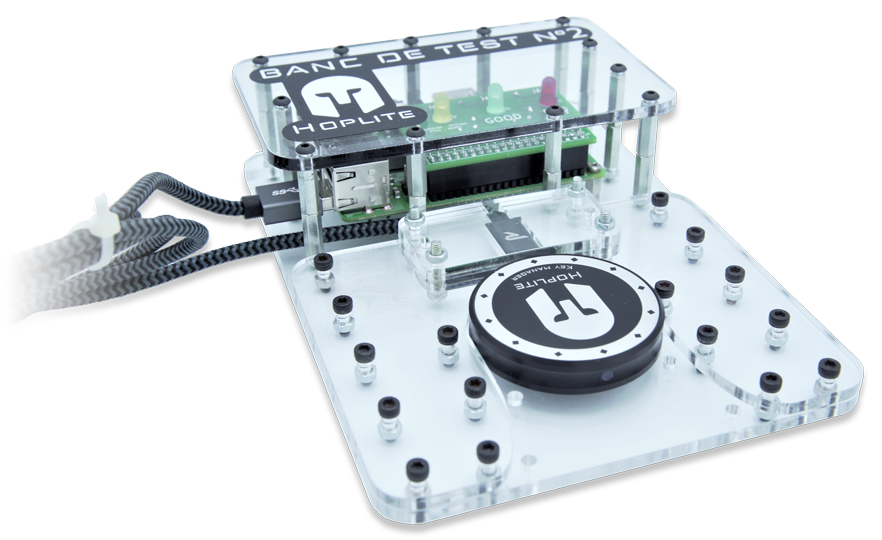 Hoplite test console